Shining Image - Window Cleaning and Janitorial Services in Austin and San Antonio
Window Cleaning in Austin, San Antonio and surrounding areas.
We work to ensure people's comfort at their home, and to provide the best and the fastest help at fair prices. We stand for quality, safety and credibility, so you could be sure about our work. Window Cleaning in Austin.
We have been working for years to improve our skills, to expand the spheres of our work and to use the latest tools, so you could receive better results. Janitorial Services in Austin.
Schools being cleaned right now
Need Window Cleaning? Just click the button below to
What services do we offer?
NEED A HANDYMAN? JUST GIVE US A CALL!
IN NEED OF JANITORIAL SERVICES FOR YOUR BUILDING?
Why Choose Shining Image for Your Commercial/Residential Cleaning and Maintenance?
Check out what people say about us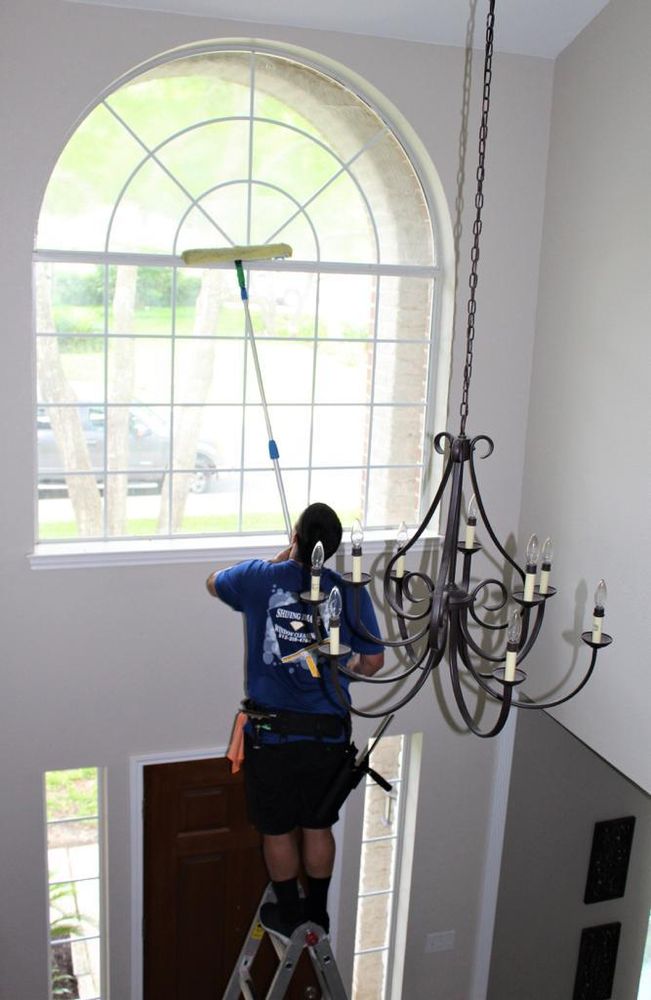 Shining Image
34 reviews
S P.
I hadn't ever had my windows cleaned before. I called Shining Image on a Friday and setup an appointment for the following Wednesday. The gentleman who came...
Read More »
Jamille D.
We used Shining Image for the first time for cleaning our windows and gutters. Louis did an amazing job on our house. We're ashamed to say we haven't had...
Read More »
Don G.
Every aspect of service with Shining Image was excellent. The appointment was easy to set. Their rep, Nathan called letting me know that he was available...
Read More »
Hiring a service should be easy. Here's what you can expect when you hire us.
For Window Cleaning, call 512-358-4784.
For Handyman Services, call/text 512-952-7346.
For Janitorial Services, call/text 512-565-0880
You can email us at office@shiningimage.com if you got any questions, and even to schedule an appointment. If you don't want to do any of the above, please use our contact form here in the website, at the top of this page. Click the arrow in the bottom right of this page, and fill the form. Thank you for taking your time to read through our website!
Remember we serve Austin, San Antonio, Dallas, FW and all the surrounding areas.
Our technicians will arrive to your property, the date you have set for us to come.
For Window Cleaning, check out our pricing. You might ask yourself how do we count windows? Visit the FAQ section to know more. Usually we give you the estimate on the phone/email/text messaging.
For Handyman Services, our technicians will come to your property the date you have set. They will provide you with a FREE estimate. And will proceed ASAP, once you've approved the price.
For Janitorial Services, we might need to visit the building to provide you with a specific estimate. We do offer FREE estimates for janitorial services.
Our work is 100% guaranteed. Feel free to contact us if you are not completely satisfied with our service. We will always give you our best. The warranty time is reasonable.

Our techs always arrive on time. If they do not arrive on time for any reason, please call the office immediately.

Prepare the work area. Move furniture if you can. If not, our techs will do it for you.

 

If possible, tip to our dear workers. They work hard everyday trying to satisfy each one of our customers. Also, if you are satisfied, please, leave a review on our Yelp or Google profiles.
REQUEST COUPONS by filling this form
Our experts will provide you with a FREE Estimate