For more than ten years, numerous professional remediators have been learning more about the power and utility of Decon Five. One amazing fact about Decon Five is that it is truly an effective, all-in-one product that improves the service, reduces the need for equipment and extra products, and reduces time on the job. Consider these facts.
1- Decon Five is a Disinfection and Cleaning product with a special blend of surfactants that penetrate and break down what other products cannot. In one case, a cleaning crew professionally cleaned a kitchen after the former tenant cooked heavily with curry. The curry problem remained after cleaning. Using Decon Five, cleaning towel pull off the curry film turning towels orange. Problem solved.
2- Decon Five is a very effective Odor Elimination Product. Applied in a mist to cover large areas, saturated into urine spots, added to carpet extraction equipment, or foamed onto fouled area … this product is an oxidizing product that neutralizes the problem at the source.
3- Decon Five kills Mold and Mildew on Contact. We like to foam with Decon Five initially to trap spores and kill mold … minimizing the threat of distrubing mold by workers which triggers mold to fire spores in a defensive action. Whenever mold is newly found, apply the foam first to localize and minimize the threat. When the job is done, use the ULV fogger with Decon Five to cleanse the air, fully remediate the house, and neuter spores.
4- Decon Five will Detoxifiy and Decontaminate areas that may be concerned Toxic or Sick buildings/homes. Post treatment examples have shown that those with chemical sensitivities and environmental illness find relief after an effective detoxification treatment with ULV fogger or electrostatic sprayer.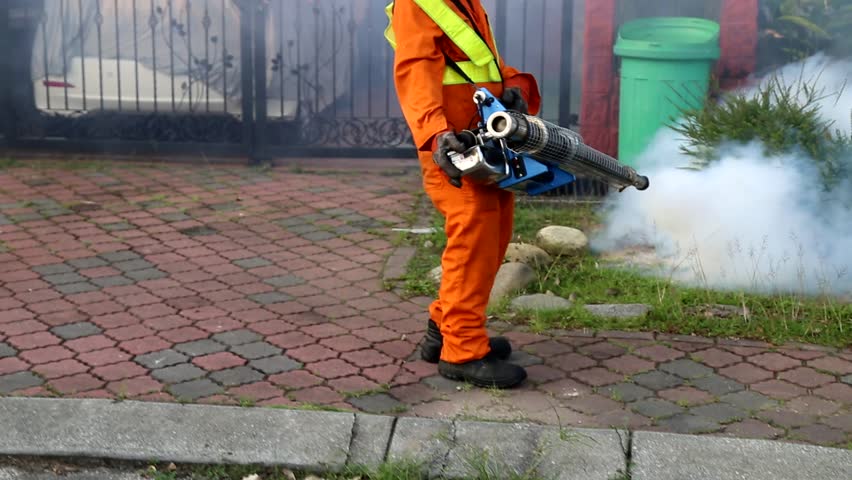 5- Decon Five is used for Trauma Cleanup. Decon Five is applied in spray or foam to any body fluid affected area. Decon Five "Denatures" the body fluid by breaking the protein chains, and sanitizes the area against potential pathogenic concerns.
6- Decon Five neutralizes VOC and Chemical Residue. The spray or foam treatment can be used to treat drug houses along with other required protocols. When indoor air quality is loaded with gaseous, toxic chemicals, Decon Five can be used after a proper cleaning to "Detoxify and Decontaminate" the home, office, school, or workpalce.
7- Treat Air Ducts with a mist spray to remove odors and decontaminate them. Remove furnace filter and mist the fresh air vents while pulling air from hot air vents with a fan on exhaust.
8- Decon Five is biodegradable and leaves no toxic residue. So, any concerns for the after-effects are not an issue.
9- Decon Five is a 7 log (hospital-grade) sanitizing product that does not introduce dangerous chemicals to the area. Treat select areas or rooms without disturing other areas. If airways are sealed, Decon Five treatments are simple and effective way to sanitize the area, destroy odors, and neutralize chemical residue.
How do we apply our chemicals?
We use many different techniques, depending on the client's needs, or depending on what they want. As a true All-in-One product, we don't need to haul around dozens of more-dangerous chemical to solve a variety of problem. We may use.
1- ULV Fogger or Electrostatic Sprayer to treat large areas with a fine mist touching all surfaces other than glass and mirrors.
2- Use a trigger spray bottle to clean areas to break up film and deep clean any area.
3- Foam Decon Five on mold area, smoke-yellowed walls, and any foul area allowing the foam to neutralize and deodorize the area.
4- Saturate a Problem Area. Use mist or foam to treat foul areas to knock down odors and health concerns. Saturate a carpet down to subfloor with Decon Five for a minimum of ten minutes then wet vacuum the residue to treat bad spots. Literally, saturate subfloor or concrete to allow the product to soak down to the deep-seated problem areas, if needed.
5- Pre-Treat Foul Areas as a Knock-Down: Pre-treat a hoarder home, terrible odors, or major mold problem to mute odors, air contamination, or health concerns.
6- Add the chemical to the carpet cleaning system as a pre-spray or use it as a 1:9 water additive to clean and deodorize carpet better than anything else.
7- Wash walls and surfaces by either foaming full strength or 50/50 with water to clean smoke-yellow walls. The stain will not be fully removed just by foaming, but the film and chemicals will be neutralized and easily we will easily remove it with water and vinegar mix with sponges.
There are some basics protocols to observe. Decon Five does not eliminate the need to clean, except when used as a "Knock Down" treatment for bad, bad situations. When used in a professional and thorough manner, the success of Decon Five has now shown a year-long success that even ozone cannot match.
Yes, the effect of our chemicals
LASTS FOR A WHOLE YEAR.

But it is recommended to spray is twice a year, especially in commercial buildings.